"Historic Moment"
Al's Comment:
There are 2 historic events happening on Feb 18, 2015 in NY: The http://closingthegapnow.org/ "Closing the Gap" conference which is trying to get earlier access to experimental therapies for brain cancer patients, as well as the USA premier of the movie "Surviving Terminal Cancer" www.survivingterminalcancer.com, which stars some of our long term survivors: Ben Williams, Richard Gerber and Andrew Ferry (Andrew Yassin).
---
Posted on: 02/10/2015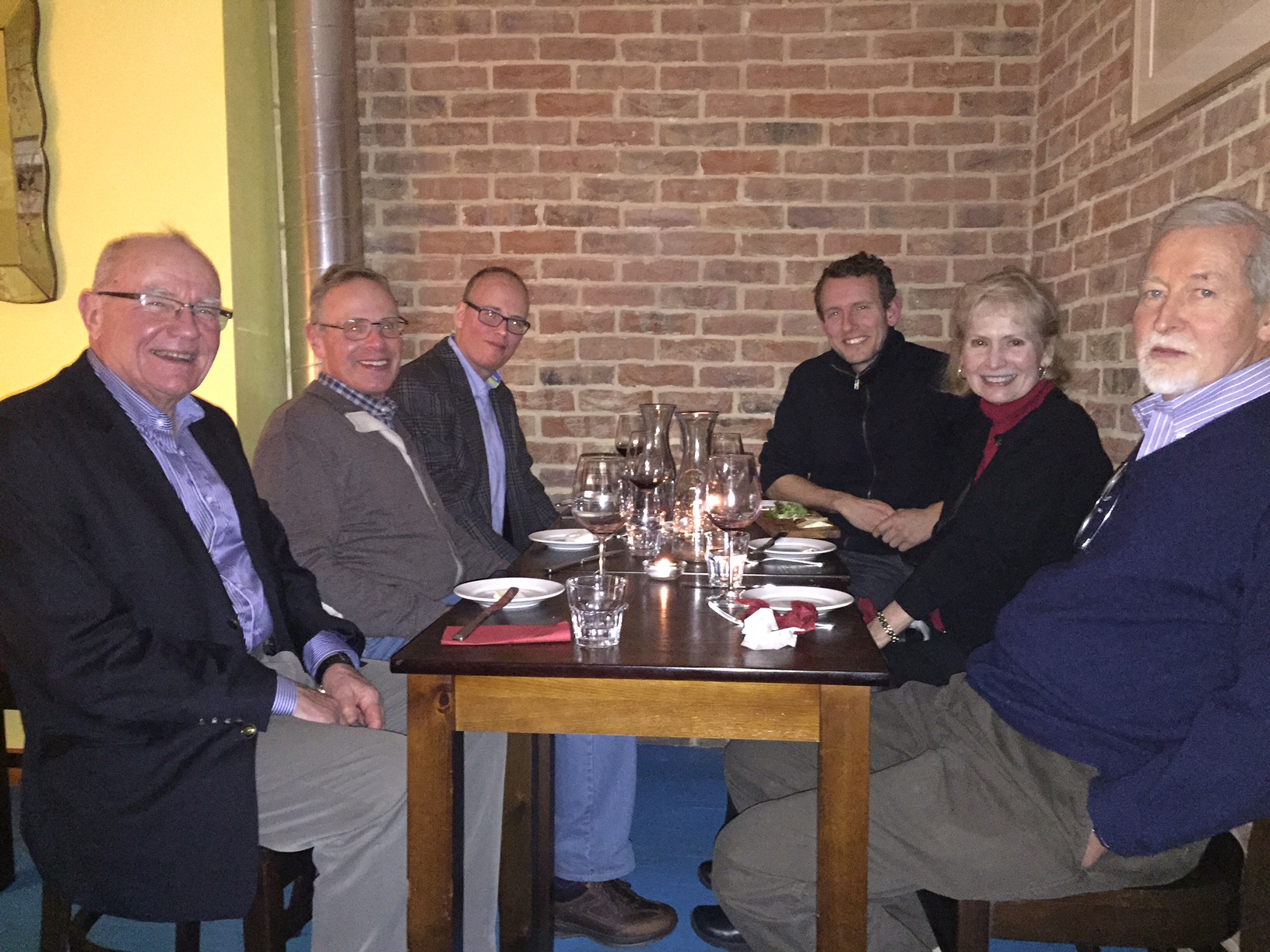 It was my privilege to bear witness to a historic moment this week, when three real life heroes met for the first time. My documentary film seeks only to amplify the voice of Ben Williams to a larger audience, and the premiere in London this week brought together Ben and two of the other most high profile survivors: Richard Gerber and Anders Ferry AKA Andrew Yassin. Emotions and spirits were high on Tuesday night in a quiet little Italian restaurant in Bermondsey, and while the outside world seemed to roll on oblivious, I checked myself to savour the moment and consider what a remarkable achievement it was for these three men to be sitting together at this table, in this city, this week.
On February 18th these remarkable men will fly into New York City for the U.S. premiere at Lincoln Center. On the same day, John Morrisey's Closing The Gap Now initiative will touch down in the city for the first time. Finally it feels like the patient voice is beginning to be raised, and fittingly in the city that bore witness to ACT UP two decades ago as the AIDS pandemic gripped the world: a perfect example of how patient interaction and solidarity can deliver true change to the clinic.
Virtual trials represented the first critical step in this process for the black hole that is neuro-oncology. It was this website that introduced my family to Ben Williams' book, so I wanted to pay homage to Al and his remarkable body of work over the last two decades. Inspirational characters one and all that I will never forget.
Dominic Hill
www.survivingterminalcancer.com
www.closingthegapnow.org
---
Click HERE to return to brain tumor news headlines
---