New Amazon Fundraiser
Al's Comment:
If you shop at Amazon, please read this - you can generate donations to the Musella Foundation and it doesn't cost you anything extra!
---
Posted on: 10/30/2013
Amazon has changed the way it works with charities. You no longer have to visit our website before going to Amazon.
Now you just click this graphic once and amazon will always link you to our organization! However, you have to remember to shop at smile.amazon.com not amazon.com.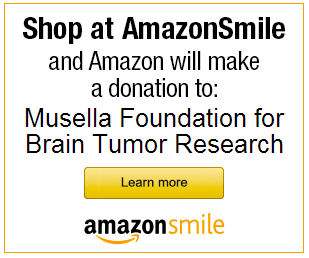 ---
Click HERE to return to brain tumor news headlines
---